Thank you for shopping The Bookman's on-line store! Unfortunately, we are unable to stock every avaliable title in our Washington Avenue home.
Please give us a call at (616) 846-3520 if you want to know if a title is in-stock there.
A note on pricing
Orders placed on-line for delivery to your home or office enjoy a 10% discount.
Holiday Gift Ideas from The Bookman!
When you're shopping for your out-of-town loved ones, shop online-local with The Bookman!
Our two holiday catatlogs are available to browse and shop online from the comfort of your couch, office, or whatever comfort station you might enjoy!
The Great Lakes Independent Bookseller's Holiday Catalog is chock-full of suggested titles for all ages and interests!
The ABC Group's Best Books for Young Readers is... so many books for young readers, it would take all year to read all the books!
You are here
Back to top
Under the Harrow (Paperback)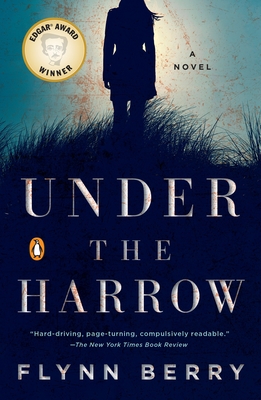 List Price: $16.00
Our Price: $14.40
(Save: $1.60 10%)
Usually Ships in 1-5 Days
Description
---
"A thriller for fans of The Girl on the Train and Gone Girl... with] a striking, original voice all Berry's own." --The New York Times Book Review Winner of the 2017 Edgar Award for Best First Novel
Named one of the "10 Best Mystery Books and Thrillers of the Year" by The Washington Post
Named one of the best books of the year by The Atlantic

When Nora takes the train from London to visit her sister in the countryside, she expects to find her waiting at the station, or at home cooking dinner. But when she walks into Rachel's familiar house, what she finds is entirely different: her sister has been the victim of a brutal murder. Stunned and adrift, Nora finds she can't return to her former life. An unsolved assault in the past has shaken her faith in the police, and she can't trust them to find her sister's killer. Haunted by the murder and the secrets that surround it, Nora is under the harrow: distressed and in danger. As Nora's fear turns to obsession, she becomes as unrecognizable as the sister her investigation uncovers. A riveting psychological thriller and a haunting exploration of the fierce love between two sisters, the distortions of grief, and the terrifying power of the past, Under the Harrow marks the debut of an extraordinary new writer.
About the Author
---
Flynn Berry is a graduate of the Michener Center for Writers and has been awarded a Yaddo residency. Under the Harrow is her first novel.