Thank you for shopping The Bookman's on-line store! Unfortunately, we are unable to stock every avaliable title in our Washington Avenue home.
Please give us a call at (616) 846-3520 if you want to know if a title is in-stock there.
A note on pricing
Orders placed on-line for delivery to your home or office enjoy a 10% discount.
You are here
Back to top
The Clockwork Dynasty (Hardcover)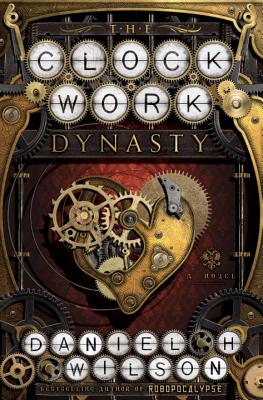 List Price: $26.95
Our Price: $24.26
(Save: $2.70 10%)
Usually Ships in 1-5 Days
Description
---
An ingenious new thriller that weaves a path through history, following a race of human-like machines that have been hiding among us for untold centuries, written by the New York Times bestselling author of Robopocalypse. Present day: When a young anthropologist specializing in ancient technology uncovers a terrible secret concealed in the workings of a three-hundred-year-old mechanical doll, she is thrown into a hidden world that lurks just under the surface of our own. With her career and her life at stake, June Stefanov will ally with a remarkable traveler who exposes her to a reality she never imagined, as they embark on an around-the-world adventure and discover breathtaking secrets of the past... Russia, 1725: In the depths of the Kremlin, the tsar's loyal mechanician brings to life two astonishingly humanlike mechanical beings. Peter and Elena are a brother and sister fallen out of time, possessed with uncanny power, and destined to serve great empires. Struggling to blend into pre-Victorian society, they are pulled into a legendary war that has raged for centuries. The Clockwork Dynasty seamlessly interweaves past and present, exploring a race of beings designed to live by ironclad principles, yet constantly searching for meaning. As June plunges deeper into their world, her choices will ultimately determine their survival or extermination. Richly-imagined and heart-pounding, Daniel H. Wilson's novel expertly draws on his robotics and science background, combining exquisitely drawn characters with visionary technology--and riveting action.
About the Author
---
DANIEL H. WILSON is the bestselling author of Robopocalypse, Robogenesis, and Amped, among others. He was born in Tulsa, Oklahoma, and earned a B.S. in computer science from the University of Tulsa and a Ph.D. in robotics from Carnegie Mellon University in Pittsburgh. He lives in Portland, Oregon with his wife and two children.