Thank you for shopping The Bookman's on-line store! Unfortunately, we are unable to stock every avaliable title in our Washington Avenue home.
Please give us a call at (616) 846-3520 if you want to know if a title is in-stock there.
A note on pricing
Orders placed on-line for delivery to your home or office enjoy a 10% discount.
Holiday Gift Ideas from The Bookman!
When you're shopping for your out-of-town loved ones, shop online-local with The Bookman!
Our two holiday catatlogs are available to browse and shop online from the comfort of your couch, office, or whatever comfort station you might enjoy!
The Great Lakes Independent Bookseller's Holiday Catalog is chock-full of suggested titles for all ages and interests!
The ABC Group's Best Books for Young Readers is... so many books for young readers, it would take all year to read all the books!
You are here
Back to top
Shirley Jackson: A Rather Haunted Life (Hardcover)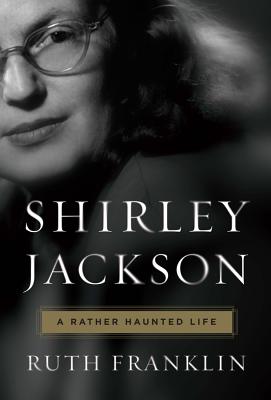 List Price: $35.00
Our Price: $31.50
(Save: $3.50 10%)
Usually Ships in 1-5 Days
Description
---
Winner of the Edgar Award in Critical/Biographica Winner of the Bram Stoker Award for Superior Achievement in Nonfictio ANew York Times Notable Book of 2016 AWashington Post Notable Nonfiction Pick of 2016 AnEntertainment Weekly Best Book of 2016 ATime Magazine Top Nonfiction of 2016 ASeattle Times Best Book of 2016 AKirkus Reviews Best Book of 2016 An NPR 2016's Great Rea ABoston Globe Best Book of 2016 ANylon Best Book of 2016 ASan Francisco Chronicle Best Book of 2016 ABooklist 2016 Editors' Choice This "historically engaging and pressingly relevant" biography establishes Shirley Jackson as a towering figure in American literature and revives the life and work of a neglected master.