Thank you for shopping The Bookman's on-line store! If you find a title on our site, and wonder if we have it in-stock in our Washington Avenue home, please give us a call at (616) 846-3520. Online orders will be shipped to your home, office, or gift recipient!
You are here
Back to top
The Eightfold Path (Paperback)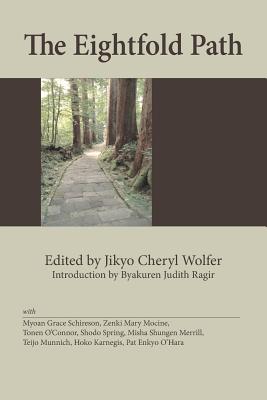 List Price: $13.99
Our Price: $12.59
(Save: $1.40 10%)
Usually Ships in 1-5 Days
Description
---
The Eightfold Path is the "how to" of the Buddha Way. It is a structure that encompasses the Buddhist teaching and shows us how to live those teachings. The core of the Eightfold Path includes wisdom, concentration, and ethics. These three essential practices comprise the most important teachings for twenty-first century Buddhism. If we understand the entirety of the Eightfold Path we can correct many of the problems of imbalance in our communities and in our personal lives. The purpose of a spiritual life is to align our action with our understanding. If we have the steadfastness to remember the three core practices of wisdom, concentration, and ethics, we can stop the swirling world of suffering and find freedom, we can find the universal perspective in the particulars of our ordinary lives and be free. We can move from a mind of complaint to a mind of gratitude. The Eightfold Path teaches us how to create a spiritual life and how to fully live it.