Thank you for shopping The Bookman's on-line store! Unfortunately, we are unable to stock every avaliable title in our Washington Avenue home.
Please give us a call at (616) 846-3520 if you want to know if a title is in-stock there.
A note on pricing
Orders placed on-line for delivery to your home or office enjoy a 10% discount.
Holiday Gift Ideas from The Bookman!
When you're shopping for your out-of-town loved ones, shop online-local with The Bookman!
Our two holiday catatlogs are available to browse and shop online from the comfort of your couch, office, or whatever comfort station you might enjoy!
The Great Lakes Independent Bookseller's Holiday Catalog is chock-full of suggested titles for all ages and interests!
The ABC Group's Best Books for Young Readers is... so many books for young readers, it would take all year to read all the books!
You are here
Back to top
The Hope Chest (Hardcover)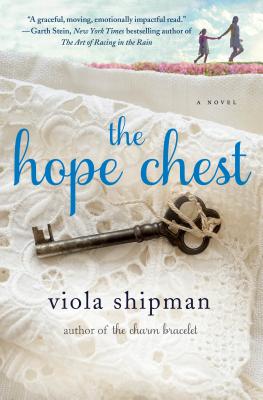 List Price: $25.99
Our Price: $23.39
(Save: $2.60 10%)
Usually Ships in 1-5 Days
Description
---
"Saugatuck, MI, springs to life in this nostalgic, gentle story of lifelong love along with the emotional support and care that families and friends can provide. " --Library Journal
The discovery of one woman's heirloom hope chest unveils precious memories and helps three people who have each lost a part of themselves find joy once again.
Ever since she was diagnosed with ALS, fiercely independent Mattie doesn't feel like herself. She can't navigate her beloved home, she can't go for a boat ride, and she can barely even feed herself. Her devoted husband, Don, doesn't want to imagine life without his wife of nearly fifty years, but Mattie isn't likely to make it past their anniversary.
But when Rose, Mattie's new caretaker, and her young daughter, Jeri, enter the couple's life, happiness and the possibility for new memories return. Together they form a family, and Mattie is finally able to pass on her memories from the hope chest she received from her mother.
With each item--including a favorite doll, family dishes, an embroidered apron, and an antique Christmas ornament--the hope chest connects Mattie, Don and Rose to each other and helps them find hope again in the face of overwhelming life challenges.
A beautiful story about the unconditional love and support of family, The Hope Chest by Viola Shipman will remind you that hope can be found where and when you least expect it.
About the Author
---
VIOLA SHIPMAN is a penname for Wade Rouse, a popular, award-winning memoirist. Rouse chose his grandmother's name, Viola Shipman, to honor the woman whose heirlooms and family stories inspire his writing. Rouse lives in Michigan and writes regularly for People and Coastal Living, among other places, and is a contributor to All Things Considered. To date, The Charm Bracelet has been translated into nine languages.