Thank you for shopping The Bookman's on-line store! If you find a title on our site, and wonder if we have it in-stock in our Washington Avenue home, please give us a call at (616) 846-3520. Online orders will be shipped to your home, office, or gift recipient!
You are here
Back to top
Bitten By a Camel: Leaving Church, Finding God (Hardcover)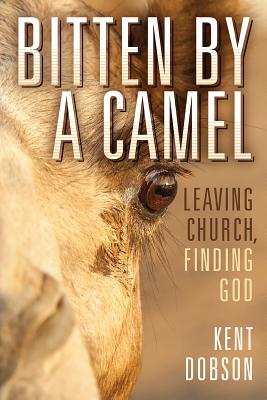 List Price: $22.99
Our Price: $20.69
(Save: $2.30 10%)
Description
---
Kent Dobson climbed Mount Sinai in search of the God who had eluded him..
Instead he got bitten by a camel.
Dobson was climbing the ladder of Christianity, too: a worship leader, teacher, and ultimately senior pastor of one of the largest and most prominent churches in America. But he was growing disillusioned with the faith, at least inside the shell of organized religion.
One Sunday morning, he preached to his congregation, "I don't know what the word God even means anymore." He soon left the church, but his quest for God became more intense than ever.
In Bitten by a Camel, Dobson deconstructs much of what passes as Christianity, but on the foundation of Jesus and the Bible, he reconstructs a faith that is fulfilling, life-giving, and true-true to himself and true to God. Dobson's message is funny, poignant, and winsome. And it is ultimately, like the message of Jesus himself, hopeful.