Thank you for shopping The Bookman's on-line store! Unfortunately, we are unable to stock every avaliable title in our Washington Avenue home.
Please give us a call at (616) 846-3520 if you want to know if a title is in-stock there.
A note on pricing
Orders placed on-line for delivery to your home or office enjoy a 10% discount.
You are here
Back to top
Two Trees (Paperback)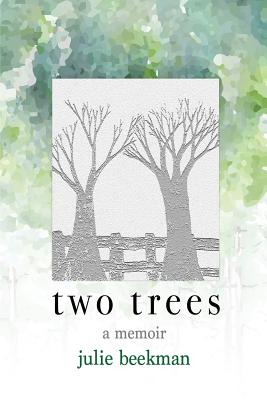 List Price: $15.99
Our Price: $14.39
(Save: $1.60 10%)
Usually Ships in 1-5 Days
Description
---
Julie is adopted by the Beekmans in the late 1960's and at first, brought up in the idyllic town of Grand Haven, Michigan. When her father dies, her mother, Marge decides to sell everything, leave town and provide Julie and her brothers with some "cultural awareness" which includes enrolling Julie in an all black school in the south. Over the years, Marge becomes more abusive and ultimately Julie seeks help. She begins to confide in a young Art Therapist who helps uncover a barrage of secrets. While the book covers some dark times and tragedy, there is a strong sense of humor running through it that will keep the reader reading to see just how Julie manages to pull through it all, not only in one piece, but as an adult well able to survive in this world.
About the Author
---
Julie Beekman is an avid runner, hiker and skier and lives in Boulder, Colorado with her dog, Francesca.