Thank you for shopping The Bookman's on-line store! Unfortunately, we are unable to stock every avaliable title in our Washington Avenue home.
Please give us a call at (616) 846-3520 if you want to know if a title is in-stock there.
A note on pricing
Orders placed on-line for delivery to your home or office enjoy a 10% discount.
Holiday Gift Ideas from The Bookman!
When you're shopping for your out-of-town loved ones, shop online-local with The Bookman!
Our two holiday catatlogs are available to browse and shop online from the comfort of your couch, office, or whatever comfort station you might enjoy!
The Great Lakes Independent Bookseller's Holiday Catalog is chock-full of suggested titles for all ages and interests!
The ABC Group's Best Books for Young Readers is... so many books for young readers, it would take all year to read all the books!
You are here
Back to top
Rain Dogs (Paperback)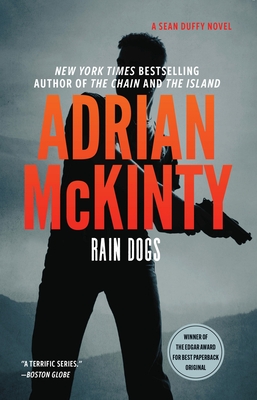 List Price: $15.95
Our Price: $14.36
(Save: $1.60 10%)
Usually Ships in 1-5 Days
Description
---
WINNER EDGAR(R) AWARD and BARRY AWARD(R) for BEST PAPERBACK ORIGINAL It's just the same things over and again for Sean Duffy: riot duty, heartbreak, cases he can solve but never get to court. But what detective gets two locked-room mysteries in one career? When journalist Lily Bigelow is found dead in the courtyard of Carrickfergus castle, it looks like a suicide. Yet there are just a few things that bother Duffy enough to keep the case file open. Which is how he finds out that she was working on a devastating investigation of corruption and abuse at the highest levels of power in the UK and beyond. And so Duffy has two impossible problems on his desk: Who killed Lily Bigelow? And what were they trying to hide?
About the Author
---
Adrian McKinty is the author of eighteen novels, including the acclaimed Detective Sean Duffy novels. Rain Dogs won the 2017 Edgar(R) Award for Best Paperback Original. Gun Street Girl was shortlisted for the Anthony, Ned Kelly, and Edgar(R) Awards. The Cold Cold Ground won the Spinetingler Award. I Hear the Sirens in the Street won the Barry Award and was shortlisted for the Ned Kelly Award. In the Morning I'll Be Gone won the Ned Kelly Award and was selected by the American Library Association as one of the top-10 crime fiction novels of 2014. McKinty is also the author of the standalone historical The Sun Is God. Born and raised in Carrickfergus, Northern Ireland, McKinty was called "the best of the new generation of Irish crime novelists" in the Glasgow Herald.