Thank you for shopping The Bookman's on-line store! Unfortunately, we are unable to stock every avaliable title in our Washington Avenue home.
Please give us a call at (616) 846-3520 if you want to know if a title is in-stock there.
A note on pricing
Orders placed on-line for delivery to your home or office enjoy a 10% discount.
Holiday Gift Ideas from The Bookman!
When you're shopping for your out-of-town loved ones, shop online-local with The Bookman!
Our two holiday catatlogs are available to browse and shop online from the comfort of your couch, office, or whatever comfort station you might enjoy!
The Great Lakes Independent Bookseller's Holiday Catalog is chock-full of suggested titles for all ages and interests!
The ABC Group's Best Books for Young Readers is... so many books for young readers, it would take all year to read all the books!
You are here
Back to top
The Ugly (Paperback)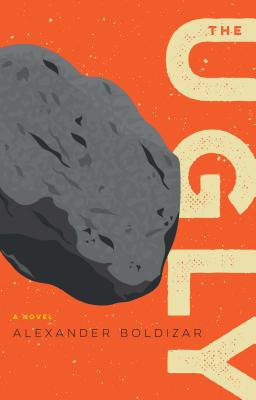 List Price: $19.95
Our Price: $17.96
(Save: $2.00 10%)
Usually Ships in 1-5 Days
Description
---
Muzhduk the Ugli the Fourth is a 300-pound boulder-throwing mountain man from Siberia whose tribal homeland is stolen by an American lawyer out to build a butterfly conservatory for wealthy tourists. In order to restore his people's land and honor, Muzhduk must travel to Harvard Law School to learn how to throw words instead of boulders. His anarchic adventures span continents, from Siberia to Cambridge to Africa, as he fights fellow students, Tuareg rebels, professors of law, dark magic, bureaucrats, heatstroke, postmodernists, and eventually time and space. A wild existential comedic romp, The Ugly tells the tale of a flawed and unlikely hero struggling against the machine that shapes the people who govern our world.