Holiday Gift Ideas from The Bookman!
When you're shopping for your out-of-town loved ones, shop online-local with The Bookman!
Our two holiday catatlogs are available to browse and shop online from the comfort of your couch, office, or whatever comfort station you might enjoy!
The Great Lakes Independent Bookseller's Holiday Catalog is chock-full of suggested titles for all ages and interests!
The ABC Group's Best Books for Young Readers is... so many books for young readers, it would take all year to read all the books!
You are here
Back to top
Celebrating Poetry and Great Reads
Submitted by
bookman
on Mon, 04/10/2017 - 4:29pm
Good Morning Bookman Readers:
APRIL IS POETRY MONTH!! Each year the Bookman marks the season with a special poetry event. In past years, we have turned the bookstore into a small theater for readings by our local poets. This year we are broadening our event. Partnering with Loutit and Spring Lake District Libraries, C3:West Michigan's Inclusive Spiritual Connection, and Reeths-Puffer High School, we are initiating what we hope will become an exchange in celebration of poetry with poets from the East Side of our state. Three published poets, Nandi Comer, Sonya Marie Pouncy, and Willie Williams will present "Poetic Voices of Detroit."
Loutit District Library on Thursday, April 27th, 7:00 pm
Spring Lake District Library, Friday, April 28th, 12:30 pm
The poets will read and visit with students at Reeths-Puffer High School on Friday, April 28th, 10:00 am
All of you are invited, and we are planning for a warm Grand Haven welcome.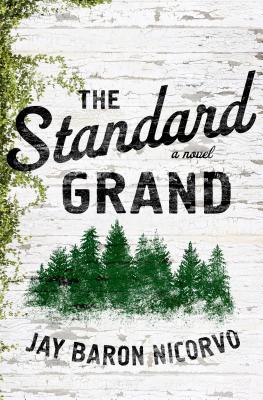 Now for a suggested title: The first will be on our New Hardcover shelf on April 25. The Standard Grand is by Jay Baron Nicorvo. As you begin this novel you are enveloped in a world most citizen-civilians never know: homeless veterans from the decades gather to regain their hearts and minds. The reader is listener, learning these characters through the author's deftly mastered language of each of their voices, their accents, idioms and intimate military jargon. It is a hefty, gritty story. But for readers concerned with war and caring for our veterans, it is a worthwhile, compelling read. We watch while even in this hidden Catskills retreat, there is the realization that these veterans are not beyond the reach of a sinister corporate world waging another war for oil. This story acts as a sculpture, a work of art, with every word, every detail perfect. It's a symbol of the 21st Century wars, what comes after, and what will continue to come. Yet, there is hope and there is love.
Nicorvo is a Michigan resident. This is his first published book, and his five years of work on the manuscript is evident. We hope you will take a chance on this new, young dedicated writer of our time.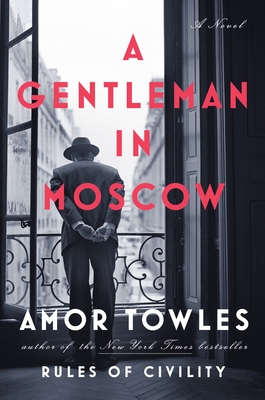 A second suggested new best seller is A Gentleman in Moscow by Amor Towles, and the recommendation comes also from our customers, both women and men, as one of the best books read in a long time. It is a convincing story of the special circumstances of Russian man's life through the first half of the 20th Century. Everything begins and ends in the way one hopes, and through the middle, there is suspense, romance, goodness, and humor. The narrative moves along intermingling a half century of politics, writers, philosophers, and composers, all reminding us of the very valuable, timeless cultural gifts of the Russians. A world map, dictionaries in English and French may be warranted. You also may find yourself longing for a time when grace, kindness, and manners were expected and visible. And perhaps, that is Towles' hope. For sure, be prepared for a wonderful, deep, and insightful read.
And of course, please join us at one of our "Poetic Voices of Detroit" events.
See you at the Bookman, Alexa, Dick, Sharon, and Diane