Holiday Gift Ideas from The Bookman!
When you're shopping for your out-of-town loved ones, shop online-local with The Bookman!
Our two holiday catatlogs are available to browse and shop online from the comfort of your couch, office, or whatever comfort station you might enjoy!
The Great Lakes Independent Bookseller's Holiday Catalog is chock-full of suggested titles for all ages and interests!
The ABC Group's Best Books for Young Readers is... so many books for young readers, it would take all year to read all the books!
You are here
Back to top
Michael Perry - Montaigne In Barn Boots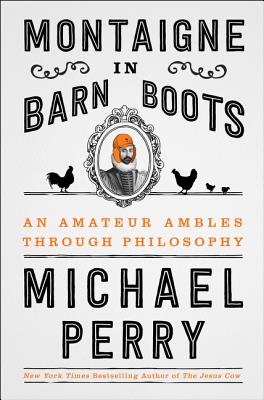 Join us as we welcome Michael Perry as he introduces us to his new book, Montaigne in Barn Boots here at The Bookman. Doors open at 6:30pm for signing and greeting. Reading and sharing begins at 7:00pm. All are invited to join us.
Order on-line now, or pick up your copy at The Bookman beginning November 7, 2017. Support local, buy local.
This event begins at 6:30pm at The Bookman on November 30.
Event Date:
Thursday, November 30, 2017 - 6:30pm
Books:

$23.39
ISBN: 9780062230560
Availability: Usually Ships in 1-5 Days
Published: Harper - November 7th, 2017
---