Holiday Gift Ideas from The Bookman!
When you're shopping for your out-of-town loved ones, shop online-local with The Bookman!
Our two holiday catatlogs are available to browse and shop online from the comfort of your couch, office, or whatever comfort station you might enjoy!
The Great Lakes Independent Bookseller's Holiday Catalog is chock-full of suggested titles for all ages and interests!
The ABC Group's Best Books for Young Readers is... so many books for young readers, it would take all year to read all the books!
You are here
Back to top
Notables Book Club with Lazaro Vega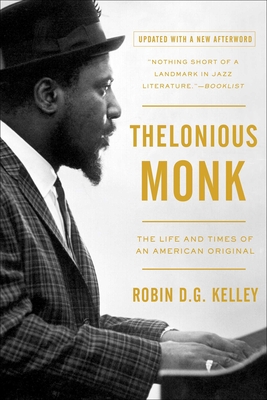 Join us for the second meeting of the Notables Book Club! Lazaro Vega will lead a discussion of Thelonius Monk: The Life and Times of an American Original at Grand Armory Brewing.
There are a limited number of spots available. Buy the book and sign up at The Bookman bookstore, online at:
https://bookmanbookstore.indielite.org/notables-book-club
or call the store at 616-846-3520. If you already own the book, you can attend the club with a $10 donation on the night of the event!
This event begins at 6:30pm at Grand Armory Brewing on November 15th.
Event Date:
Wednesday, November 15, 2017 - 6:30pm
Books:

Call for price and availabiliy. (616) 846-3520.
ISBN: 9781439190463
Availability: Backordered
Published: Free Press - November 2nd, 2010
---