You are here
Back to top
Events! Art! Books!
Submitted by
bookman
on Wed, 10/04/2017 - 2:54pm
Good Morning, Bookman Readers!


Happy Autumn to You and in Grand Haven that means ArtWalk is Here. We have two exceptional artists and entrees. "Ballerina Wannabe" is a fun, whimsical watercolor by Diane Byweck-Hanway and Andy Frisinger has entered an elegant watercolor in blues of saxaphonist "Dexter Gordon." Please visit The Bookman and vote for our favorites! And... please stop in and check the Art Savvy, collection of books. Local author and artist Tj. Aitken has written this series of books to help observers understand public art. It is informative, giving non-artists a vocabulary to use as we enjoy works of art.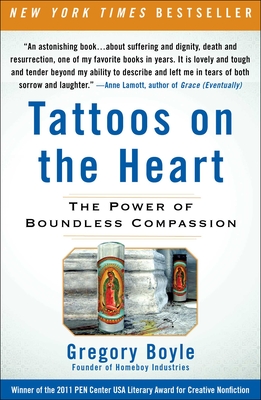 Special Note: Please join us at the fundraiser for Humanity for Prisoners. Father Greg Boyle, author of Tattoos on the Heart: the Power of Boundless Compassion and founder of Homeboy Industries, will bring stories of his life-changing work on the streets of Los Angeles, on Thursday, October 12, 7:00 p.m. at Lakeshore Middle School.

And now ... so many great books to peruse. We love browsers in the store!

One you might enjoy as much as I am is a new, small lovely book by Patti Smith, Devotion. It is part of the Why I Write series. Ms. Smith writes "Why is one compelled to write? To set oneself apart, cocooned, rapt in solitude, despite the wants of others." The story itself follows a business trip she takes to Paris and London and back to New York. We become voyeurs of her thinking processes: what she sees that inspires her and the words she finds to express her interpretations. It is both calming and enriching to travel along with her.

And.... there is Michael Perry. Not only is he coming to town on October 8 as the speaker at C3: West Michigan's Inclusive Spritual Connection, at 9:00 a.m., but also he will be at The Bookman on November 30th to introduce his newest book. We will open our doors at 6:30 for a meet and greet before his presentation and signing of Montaigne in Barn Boots: An Amateur Ambles Through Philosophy. We have his older titles on a special display--and one I recommend is Truck. It is a great love story for both refurbishing his old red truck and beginning his journey with his real life partner.

And always, we have events. This week is a very special event with Loutit Library. The Detroit Poet Laureate, Naomi Long Madgett will read at the library, Thursday, October 5th at 7:00 p.m. The Grand Rapids Poet Laureat, Fable the Poet (Marcel Price) will be the Master of Ceremonies along with sharing some of his writing. Joining them will be Detroit Poet Sonya Pouncy and Grand Rapids Musician Robin Connell. There is no doubt that it will be a once in a lifetime program. Please join us.

Events: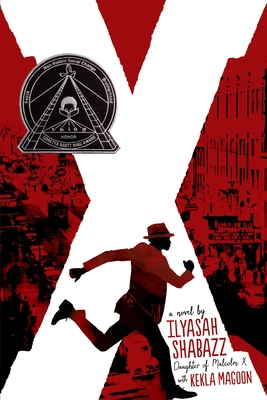 Next week, The Michigan Humanities Council is sending the Great Michigan Read to West Michigan. Kekla Magoon, co author of X: A Novel with Ilyasah Shabazz, will make three appearances. She will present and sign at the Hackley District Library on Tuesday, October 10, at 6:00 p.m. Then, on Wednesday, October 11th, Ms. Magoon will meet and greet here at the Bookman at 4:30 p.m. and then do a presentation and signing at Loutit District Library at 7:00 p.m. Joining Ms. Magoon at Loutit, the Ebony Road Players, a Black Theater Company, will present excerpts from The Meeting, a play portraying Malcolm X and Martin Luther King, Jr. We hope many in our community will take advantage of a chance to hear first hand the details in researching and writing an important history of the early years of Malcolm X and our Michigan civil rights background.

More events are coming later in the month. Keep up with us through our Facebook Page, Twitter, Instagram, and Website Calendar. And, don't hesitate to order through our website: Bookmanbookstore.com. Most titles offer a 10% discount and your book will be delivered to your home or office door.

We do, however, enjoy seeing you in the store. Happy Halloween.

Dick, Sharon, Alexa and Diane