Thank you for shopping The Bookman's on-line store! Unfortunately, we are unable to stock every avaliable title in our Washington Avenue home.
Please give us a call at (616) 846-3520 if you want to know if a title is in-stock there.
A note on pricing
Orders placed on-line for delivery to your home or office enjoy a 10% discount.
You are here
Back to top
Wild Mind: A Field Guide to the Human Psyche (Paperback)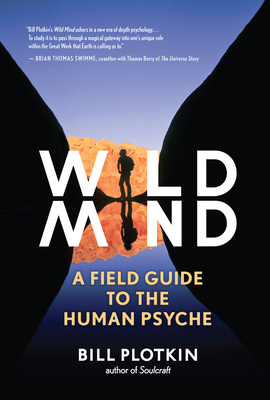 List Price: $18.95
Our Price: $17.06
(Save: $1.90 10%)
Usually Ships in 1-5 Days
Description
---
Our human psyches possess astonishing resources that wait within us, but we might not even know they exist until we discover how to access them and cultivate their powers, their untapped potentials and depths. Wild Mind identifies these resources -- which Bill Plotkin calls the four facets of the Self, or the four dimensions of our innate human wholeness -- and also the four sets of fragmented or wounded subpersonalities that form during childhood. Rather than proposing ways to eliminate our subpersonalities (which is not possible) or to beat them into submission, Plotkin describes how to cultivate the four facets of the Self and discover the gifts of our subpersonalities. The key to reclaiming our original wholeness is not merely to suppress psychological symptoms, recover from addictions and trauma, or manage stress but rather to fully embody our multifaceted wild minds, commit ourselves to the largest, soul-infused story we're capable of living, and serve the greater Earth community.
About the Author
---
Bill Plotkin, PhD, founder of Animas Valley Institute, describes himself as a "psychologist gone wild." A cultural visionary, author, and guide to the entwined mysteries of wilderness and psyche, he's been blazing new trails for decades. His ecocentric re-visioning of psychology invites us into a conscious and embodied relationship with soul and with the more-than-human world. His previous books are Soulcraft and Nature and the Human Soul. He lives in southwestern Colorado.
Praise For…
---
"Bill Plotkin's Wild Mind ushers in a new era of depth psychology....To study it is to pass through a magical gateway into one's unique role within the Great Work that Earth is calling us to."

— Brian Thomas Swimme, coauthor with Thomas Berry of The Universe Story


"Here, Bill Plotkin guides us into a landscape where we recognize the extraordinary gifts of our own true nature. Through his Nature-Based Map of the Human Psyche we can find not only our powers of leadership, joy, sensuality, and renewal, but also the dragons of self-deception whose energies we can liberate for the healing of our world."

— Joanna Macy, coauthor of Active Hope


"In Wild Mind, Bill Plotkin maps the relationship between the human psyche and the rest of nature — a task akin to painting a detailed portrait of a tree in a stiff wind. As in his other books, Plotkin writes with grace, eloquence, and humor. And through this brave effort to capture the wind, he makes an enormous contribution to our species."

— Richard Louv, author of The Nature Principle and Last Child in the Woods